Dunlop Elite 3 Tyres Available in Warminster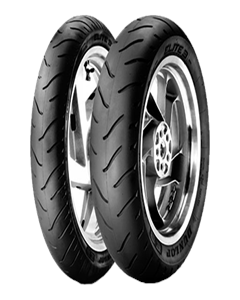 Elite 3
Our Elite 3 is developed for touring bikes as well as performance cruisers such as the Harley V-Rod.
These bikes are made to go straight and offer the rider the ability to cover lots of miles in comfort. That is why we used our experience gained with our Sportmax range to develop a profile shape that contributes to rock steady stability, while ensuring that it did not go at the expense of cornering agility.
We know touring riders enjoy taking a few fast turns every now and then!
Key benefits
New tread groove design reduces reaction to road imperfections for more stability and improved tread wear characteristics give superior mileage
The new E3 tread pattern provides class-leading wet road performance, even when riding through standing water
A profile derived from our sportier tyres provides a livelier turn-in response and a solid feeling through bends for confident cornering