Dunlop Geomax Enduro Tyres Available in Warminster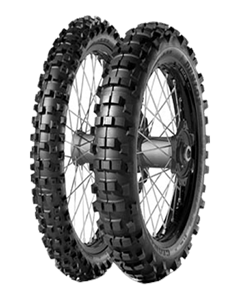 Geomax Enduro
To ensure the new Geomax Enduro could handle the toughest conditions out there, Dunlop worked with the world's most experienced riders to develop the ultimate enduro tyre. Enduro's tough combination of trials and stages over varying terrain provided a unique challenge and demanded a special tyre to compete for success. Designed to meet with FIM regulations, the Geomax Enduro is a street-legal competition tyre that gives you the edge. Design benefits include increased traction, total control, superior corner grip and improved wear on all types of terrain.
Key benefits
FIM approved for all levels of Enduro competition
Increased traction, corner grip and improved wear
Optimum-stiffness carcass and larger profile for better shock absorption and complete control
Sorry, we currently do not have any tyres with the Geomax Enduro pattern in stock.
Contact us to see if we can order these in for you.